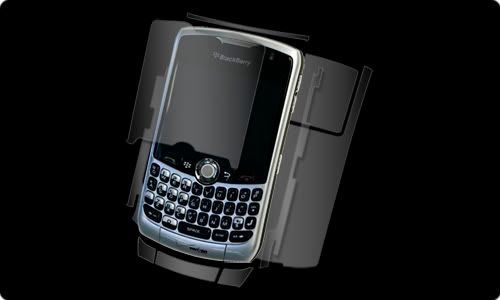 As an owner of a wide range of gadgets and electronics, I always seek the ultimate quality. My last toy Blackberry 8330 Curve is no exception. This excellent gadget needs surely the maximum protection without adding a bulk.
The answer for the protection of gadgets is always
InvisibleShield from Zagg
. This technology uses nano-memory technology and guarantees that the device will be free of any scratches. How do they achieve it with just .2 millimeters thickness? The answer lies in the patented film's history. The invisibleSHIELD has its origins in the military, where it was used to protect high-speed helicopter blades from dust, dirt and debris. Best protection film for a wide range of gadgets including my Blackberry 8330 Curve.

invisibleSHIELD for the BlackBerry 8330 Curve (Full Body)